A NEW WAY TO MANAGE CYBER RISK
From Cybersecurity to Cyber Resilience.
Cyber risk isn't just a technical problem, it's a financial one as well.
Request Demo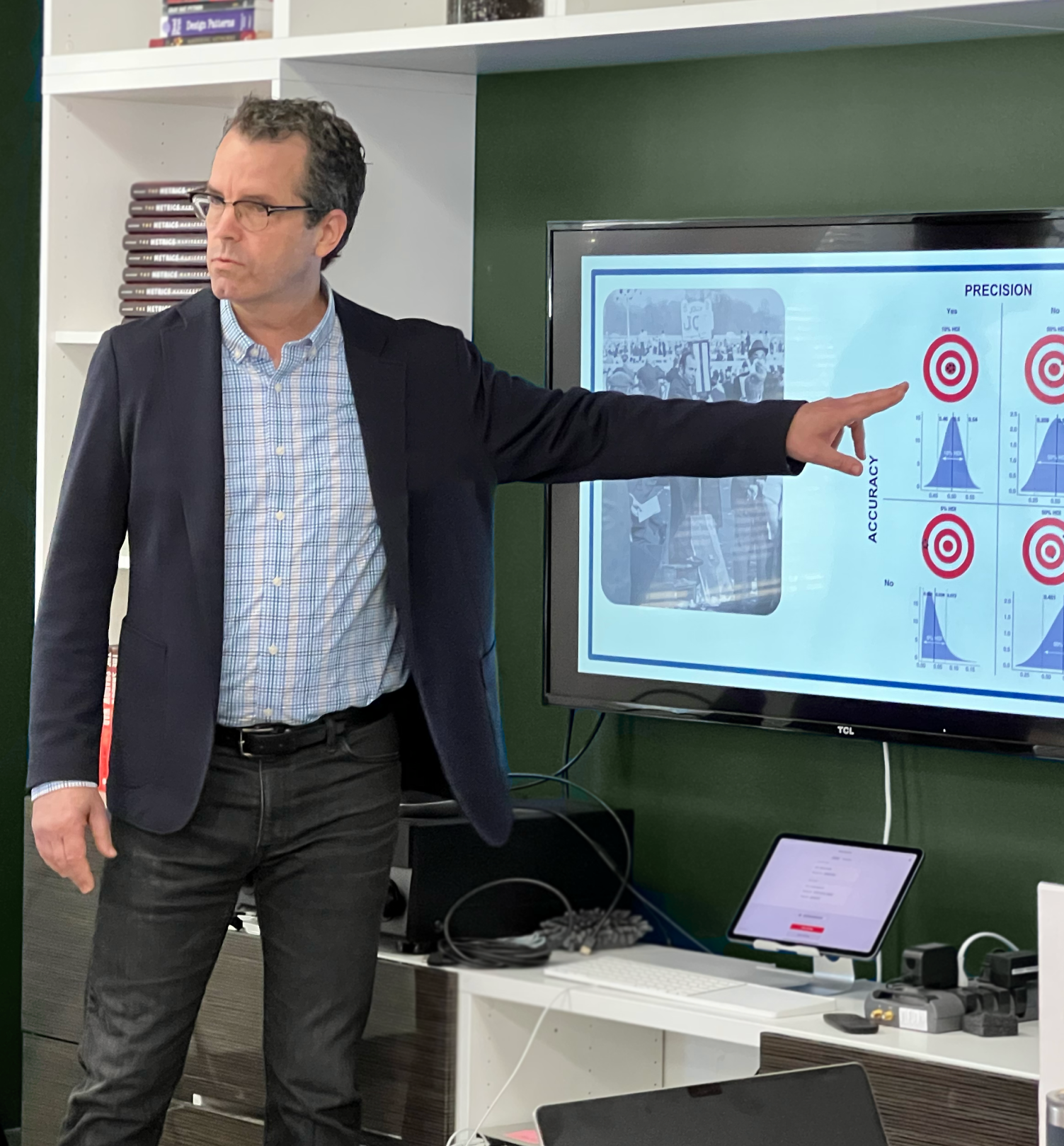 Meeting a growing threat
By 2025, companies globally are expected to spend ~$1.75 trillion on cybersecurity-related tools and services. However, the costs of global cybercrime over the same period are expected to be even higher—$10.5 trillion (Cybersecurity Ventures, 2020).
Evolving alongside cyber risk
To succeed in this fast-paced and ever-changing landscape, businesses must adopt a holistic approach to assessing, measuring, and managing cyber risk.
Risk as a financial problem
When evaluating risks, it's crucial to delve beyond the basic categories of "low," "medium," and "high." To accurately gauge the level of risk, teams must compute the likelihood of threats and leverage that data to decide on the right security measures and insurance investments.
The Resilience Solution
Cybersecurity alone isn't enough. Instead, organizations should focus on Cyber Resilience – balancing technical security measures with the proper level of insurance, while accepting certain predictable risks within a company's appetite.
Align your risk, finance, and security teams with one integrated solution.
See Case Studies
For Risk Managers
Our solution helps risk managers to gain a better understanding of their loss tolerance and balance their risk transfer spending with security protocols
For CISOs
Our solution makes it easier to translate cybersecurity threats into financial risks for CFOs and Board of Directors
For CFOs
Our solution helps quantify an organization's value-at-risk, addressing both the financial and technical challenges of cyber risk management
REPORT
2022 Claims Report Shows The Impact of Cyber Resilience
The Resilience claims report for 2022 and Q1 of 2023 showcases the benefits of implementing a Cyber Resilience strategy to mitigate risks. Despite the surge in ransomware attacks, fraudulent activities related to COVID-19 IT trends, and increased risk from third-party vendors due to economic pressure, Resilience has managed to maintain a loss ratio that is nearly 3X below the industry average.
100%: Resilience Solution clients who experienced a ransomware incident and avoided paying a ransom to resolve the incident.
78%: policy holders impacted by ransomware that avoided paying an extortion to resolve the incident, half the average rate (Coveware, 2023).
67%: fewer losses incurred by solution clients relative to total policy holders.
Download Now
The five elements of
Cyber Resilience
To successfully plan and execute a holistic Cyber Resilience strategy, enterprises need a new framework.
Clarity
Plan cyber investments based on quantified risk and financial impact scenarios, rather than historical trends
Context
Proactively prioritize risk and mitigate threats based on business impact

Coverage
Get a comprehensive policy that evolves to future risks as your business grows
Counsel
Continuously engage with experts across cybersecurity, operations, and insurance to plan for and navigate through cyber incidents
Community
Create advocacy among key stakeholders up and down your organization
Clarity
Plan cyber investments based on quantified risk and financial impact scenarios, rather than historical trends
Context
Proactively prioritize risk and mitigate threats based on business impact

Coverage
Get a comprehensive policy that evolves to future risks as your business grows
Counsel
Continuously engage with experts across cybersecurity, operations, and insurance to plan for and navigate through cyber incidents
Community
Create advocacy among key stakeholders up and down your organization